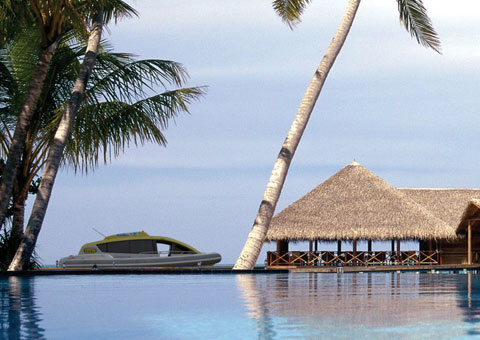 With fully customisable load spaces the Chameleon range can be highly effective in many commercial roles from patrol to parcel delivery, service and support to VIP hosting and technical and scientific to limousine. The craft provide a much higher level of comfort and protection than has hitherto been the case in boats of this size. Crews can now remain fresher and more effective for much longer, and passengers can enjoy more comfort and style.
Chameleon Craft in a multi service environment have the ability to meet many roles from a common, easy to support platform. Able to carry sizable loads, Chameleon has full head height, full length, enclosed and generous load spaces which provide all personnel, loads and equipment with full protection from the elements. Further under-deck and wet locker storage spaces allow for storage of additional gear to keep the external walk round decks clutter free.
Chameleon Craft have been designed to make a bold statement in terms of image and to lend themselves to company, team and sponsor branding. Systems remain simple and cost effective to operate, the aim being to help provide owners with a reliable, all-round advantage.
Chameleon Craft are also aimed at bringing a new, stylish dimension to the marine leisure and super yacht sectors with roles including tender, camper van and hosting.
By clicking on the thumbnails, a few of Chameleon's many roles are revealed.